Biography & Autobiography - Philosophers
"[A] fascinating and accessible account . . . In his entertaining book, Mr. Eilenberger shows that his magicians' thoughts are still worth collecting, even if, with hindsight, we can see that some performed too many intellectual conj...
NEW YORK TIMES BESTSELLER • An "outstanding new intellectual biography of John Maynard Keynes [that moves] swiftly along currents of lucidity and wit" (The New York Times), illuminating the world of the influential economist and his ...
From renowned classicist Edith Hall, ARISTOTLE'S WAY is an examination of one of history's greatest philosophers, showing us how to lead happy, fulfilled, and meaningful livesAristotle was the first philosopher to inquire into subjective happiness, a...
NEW YORK TIMES Editors' Choice • THE TIMES BIOGRAPHY OF THE YEAR • WINNER OF THE HAWTHORNDEN PRIZEA groundbreaking new biography of philosophy's greatest iconoclast Friedrich Nietzsche is one of the most enig...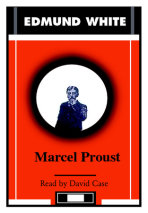 Considered one of the greatest—and most influential—writers of the twentieth century, Marcel Proust was also one of its most fascinating figures. A strange, reclusive genius who often lay in bed for days at a time obsessively rewriting hi...