Biography & Autobiography - Educators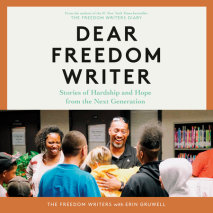 The students of today tell their stories of adversity and growth in letters to the #1 New York Times bestselling authors of The Freedom Writers Diary—featuring powerful responses from the original Freedom Writers.Over twenty years ago, Eri...
Hopeful, hilarious musings and serious advice for new teachers from the formerly anonymous blogger behind Love, Teach.Every teacher will tell you the first years are the hardest, and even the most confident of the pack sometimes ask themselves, Am I ...
"A page turner. With candor and clarity, Tony Wagner tells the story of his remarkable life and, in so doing, tells the story of our education system."—Angela Duckworth, Founder and CEO, Character Lab, and New York Times b...
The inspiration for the NBC TV series "Rise," starring Josh Radnor, Auli'i Cravalho, and Rosie Perez — the incredible and true story of an extraordinary drama teacher who has changed the lives of thousands of students and inspired a town. By th...
"The story of Mott Hall Bridges Academy is the story of American education. Nadia Lopez . . . must be a principal, a mentor, and sometimes a mother. I hope that you're as impressed by her dedication to these kids as I've been." ...
"[S]tirring...a bold, inspiring and ultimately hopeful book."  --Arianna Huffington, co-founder and editor-in-chief of The Huffington Post and author of the New York Times bestseller ThriveKaitlin Roig-Debellis is the first-grade teacher at San...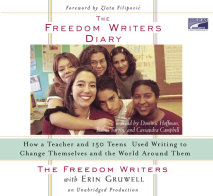 #1 NEW YORK TIMES BESTSELLER • The twentieth anniversary edition of the classic story of an incredible group of students and the teacher who inspired them, featuring updates on the students' lives, new journal entries, and an introduc...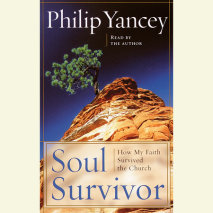 Philip Yancey, whose explorations of faith have made him a guide for millions of readers, feels no need to defend the church. "When someone tells me yet another horror story about the church, I respond, 'Oh, it's even worse than that. Let me tel...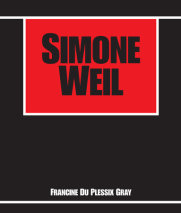 In Simone Weil, du Plessix Gray vividly evokes the life of an equally complex and intriguing figure. A patriot and a mystic, an unruly activist plagued by self-doubt, a pampered intellectual with a credo of manual labor, an ascetic who craved se...