Biography & Autobiography - Women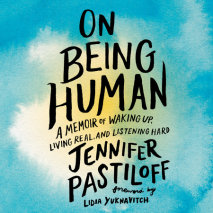 An inspirational memoir about how Jennifer Pastiloff's years of waitressing taught her to seek out unexpected beauty, how deafness taught her to listen fiercely, how being vulnerable allowed her to find love, and how imperfections can lead to a life full of wild happiness.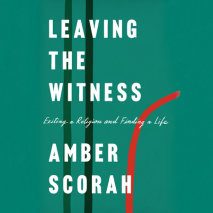 A riveting memoir of losing faith and finding freedom while a covert missionary in one of the world's most restrictive countries.

A third-generation Jehovah's Witness, Amber Scorah had devoted her life to sounding God's warning of impending Armageddon.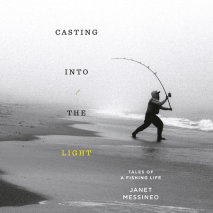 A moving, inspiring portrait of making a dream come true--the (unsentimental) education of a champion surfcaster (catching fish by casting a line from the shoreline).

The midnight (and early morning) tales of a young woman hell-bent on following her dream and learning the mysterious and profound sport--and the art, of surfcasting on the small, legendary island of Martha's Vineyard, breaking through the strictly enforced male-bastion of fishing life to become a world-class sportsman at a time when few women fished.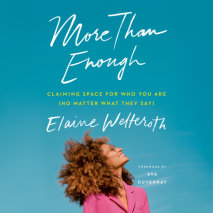 A memoir from the revolutionary editor credited with bringing social consciousness to the pages of Teen Vogue and an inspiring exploration of what it means to be enough

Throughout her life and a meteoric career in media that steadily defied expectation, Elaine Welteroth has grappled with restrictive labels--not black enough, not white enough, not old enough, not young enough, not 'fashion enough,' not smart enough.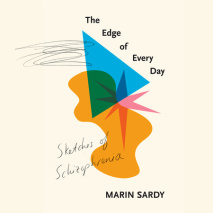 The debut of an important new literary voice. an extraordinarily affecting, fiercely intelligent memoir that unflinchingly traces the path of the schizophrenia that runs in the author's family.

Against the starkly beautiful backdrop of Anchorage, Alaska, where the author grew up, Marin Sardy weaves a fearless account of the shapeless thief--the schizophrenia--that kept her mother immersed in a world of private delusion and later manifested in her brother, ultimately claiming his life.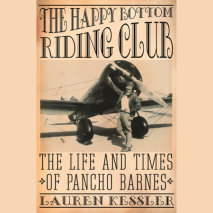 Pancho Barnes was a force of nature, a woman who lived a big, messy, colorful, unconventional life. She ran through three fortunes, four husbands, and countless lovers. She outflew Amelia Earhart, outsmarted Howard Hughes, outdrank the Mexican Army, and out- maneuvered the U.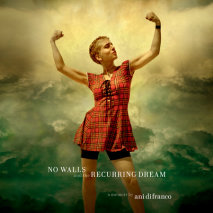 A memoir by the celebrated singer-songwriter and social activist Ani DiFranco

In her new memoir, No Walls and the Recurring Dream, Ani DiFranco recounts her early life from a place of hard-won wisdom, combining personal expression, the power of music, feminism, political activism, storytelling, philanthropy, entrepreneurship, and much more into an inspiring whole.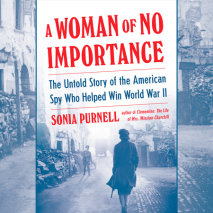 The never-before-told story of one woman's heroism that changed the course of the Second World War

In 1942, the Gestapo sent out an urgent transmission. "She is the most dangerous of all Allied spies. We must find and destroy her.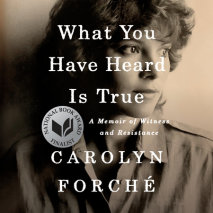 The powerful story of a young poet who becomes an activist through a trial by fire

What You Have Heard is True is a devastating, lyrical, and visionary memoir about a young woman's brave choice to engage with horror in order to help others.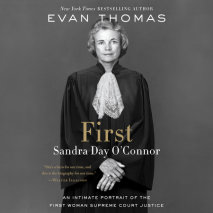 The intimate, inspiring, and authoritative biography of Sandra Day O'Connor, America's first female Supreme Court justice, drawing on exclusive interviews and first-time access to Justice O'Connor's archives—by the New York Times bestselling author Evan Thomas.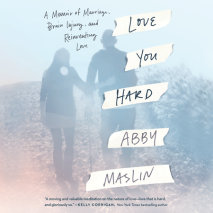 Abby Maslin shares an inspiring story of resilience and commitment in a deeply affecting new memoir. After her husband suffered a traumatic brain injury, the couple worked together as he recovered—and they learned to love again.

When Abby Maslin's husband, TC, didn't make it home on August 18, 2012, she knew something was terribly wrong.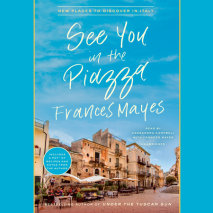 Bestselling and beloved author Frances Mayes discovers the hidden pleasures of Italy in a sumptuous travel narrative that crisscrosses the country, with inventive new recipes celebrating Italian cuisine

The Roman Forum, the Leaning Tower, the Piazza San Marco.