Biography & Autobiography - Cultural, Ethnic & Regional - Native American & Aboriginal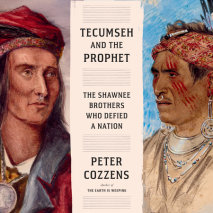 The first biography of the great Shawnee leader in more than twenty years, and the first to make clear that his misunderstood younger brother, Tenskwatawa, was an equal partner in the last great pan-Indian alliance against the United States.Until the...
The first and only memoir by one of the original Navajo code talkers of WWII.His name wasn't Chester Nez. That was the English name he was assigned in kindergarten. And in boarding school at Fort Defiance, he was punished for speaking his nativ...
Jacksonland is the thrilling narrative history of two men—President Andrew Jackson and Cherokee chief John Ross—who led their respective nations at a crossroads of American history. Five decades after the Revolutionary War, the Unite...