Biography & Autobiography - Aviation & Nautical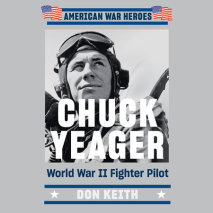 For Dutton Caliber's American War Heroes series, the riveting true story of United States Air Force officer, flying ace, and record-setting test pilot Chuck Yeager.Bold, brash, and brimming with courage, Chuck Yeager burst onto the scene as a na...
The #1 New York Times bestselling author of the Stone Barrington series tells the story of his own life from childhood to the present, and chronicles the journey that made him the writer he is today.Over the last forty years, Stuart Woods has written...
The Golden Age of Aviation is brought to life in this story of the giant Zeppelin airships that once roamed the sky—a story that ended with the fiery destruction of the Hindenburg."Genius . . . a definitive tale of an incredible time when...
JFK issued the historic moon landing challenge. These are the stories of the visionaries who helped America complete his vision with the first lunar landing fifty years ago.             ...
"An intense, immersive deep dive into a wild, dangerous, and unknown world, written with the pace and appeal of a great thriller. This is nonfiction at its very best."—Lee ChildThe true story of two doomed ships and a daring search-...
NEW YORK TIMES BESTSELLER • The true, unsolved story of D. B. Cooper's 1971 airplane hijacking, one of the greatest cold cases of the twentieth century, by an author featured in D.B. Cooper: Where Are You?!, now streaming on Netf...