Business & Economics - Investments & Securities - Commodities - Energy
A Wall Street Journal besteller and a USA Today Best Book of 2020Named Energy Writer of the Year for The New Map by the American Energy Society"A master class on how the world works." —NPRPulitzer Prize-winning author and globa...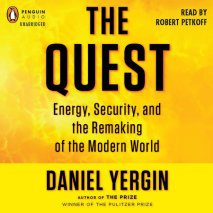 "A sprawling story richly textured with original material, quirky details and amusing anecdotes . . ." —Wall Street Journal"It is a cause for celebration that Yergin has returned with his perspective on a very different landsc...