Business & Economics - Customer Relations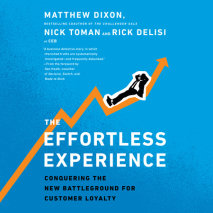 Everyone knows that the best way to create customer loyalty is with service so good, so over the top, that it surprises and delights. But what if everyone is wrong?  In their acclaimed bestseller The Challenger Sale, Mat...
How would your company act if every customer were your mom?How do we cut through the rigmarole of business to give customers the treatment they desire, and employees the ability to deliver it? Customer experience expert Jeanne Bliss recommends making...
Award-winning speaker and business consultant Joey Coleman teaches audiences and companies all over the world how to turn a one-time purchaser into a lifelong customer.Coleman's theory of building customer loyalty isn't about focusing on marketing or...
Four years ago, the bestselling authors of The Challenger Sale overturned decades of conventional wisdom with a bold new approach to sales. Now their latest research reveals something even more surprising: Being a Challenger seller isn't enough...
The former Executive Vice President of Walt Disney World shares indispensible Rules for serving customers with consistency, efficiency, creativity, sincerity, and excellence. Lee Cockerell knows that success in business--any business--depends up...
After focusing on topics ranging from teamwork and leadership to employee engagement and meetings  New York Times best-selling author Patrick Lencioni has finally turned his attention toward his own craft—consulting and client service. Tap...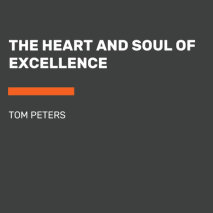 The coauthor of In Search of Excellence offers his unique practical insights on business, management, leadership, and success. Peters' valuable commentary and advice spans across such crucial subjects as listening to customers, noting symbols, circul...
Told in the parable style of The One Minute Manager, RAVING FANS uses a brilliantly simple and charming story to teach listeners how to define vision, learn what a customer really wants, institute effective systems, and make Raving Fan Service a cons...