Business & Economics - Human Resources & Personnel Management
There are four distinct types of managers. One performs much worse than the rest, and one performs far better. Which type are you?Based on a first-of-its-kind, wide-ranging global study of over 9,000 people, analysts at the global research and adviso...
The companion workbook to Dartmouth professor Sydney Finkelstein's acclaimed Superbosses: How Exceptional Leaders Master the Flow of Talent.Superbosses explained how industry legends like football coach Bill Walsh, television executive Lorn...
The guide to getting hired, being promoted, and thriving professionally for the 40 million people of color in the workplace—from the CEO and cofounder of Jopwell, the leading career advancement platform for Black, Latinx, and Native American st...
THE #1 INTERNATIONAL BESTSELLER!A timeless business classic, Who Moved My Cheese? uses a simple parable to reveal profound truths about dealing with change so that you can enjoy less stress and more success in your work and in your life.It would...
To compete with today's increasing globalization and rapidly evolving technologies, individuals and organizations must take their ability to learn--the foundation for continuous improvement, operational excellence, and innovation--to a much higher le...
If talent is the leading indicator of whether a business is up or down, a success or a failure (and it is) . . . do you know how to accurately judge raw human talent? Understand a person's unique combination of traits? Develop that talent? Convert wh...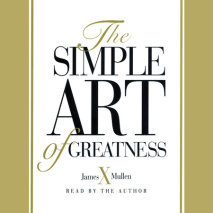 James Mullen believes that American employees are inherently ambitious, and that the most efficient and profitable way a company can reach its full potential is by empowering its workforce, individual by individual. Yet most companies treat their emp...