Business & Economics - Careers - Job Hunting
Veteran character actor David Dean Bottrell draws on his 35+ tumultuous years of work in the entertainment industry to offer a guide to breaking in, making a living, and making a life in the fabulous trenches of show business. Covers every facet of t...
Inspiring, nonpartisan insider's advice on how anyone can build a career in local, state, and national government, from two rising stars in Washington government and policy. This inspiring, nonpartisan guide, written by longtime staff members of...
The world of work has changed. People in previous generations tended to pick one professional path and stick to it. Switching companies every few years wasn't the norm, and changing careers was even rarer.Today's career trajectories aren&...
Do you feel comfortable delivering bad news? Do you look forward to speaking in public? Do you enjoy networking? Is it easy for you to speak your mind and be assertive with friends and colleagues? If you answered no to any of these questions, this bo...
#1 New York Times Bestseller  At last, a book that shows you how to build—design—a life you can thrive in, at any age or stage  Designers create worlds and solve problems using design thinking. Look around your offic...
You are shrunk to the height of a nickel and thrown in a blender. The blades start moving in 60 seconds. What do you do? If you want to work at Google, or any of America's best companies, you need to have an answer to this and other puzzling question...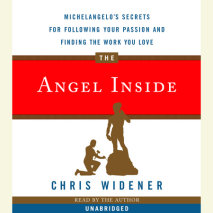 There will come a time when you must decide to lead the life someone else has chosen for you…or the life you want.According to legend, when a young boy asked the great Renaissance artist Michelangelo why he was working so hard hitting the block...