Business & Economics - Labor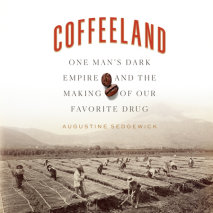 The epic story of how coffee connected and divided the modern worldCoffee is an indispensable part of daily life for billions of people around the world--one of the most valuable commodities in the history of global capitalism, the leading source of ...
From the longtime New York Times labor correspondent, an in-depth look at working men and women in America, the challenges they face, and how they can be re-empoweredIn an era when corporate profits have soared while wages have flatlined, millions of...
Staying true to his trademark journalistic approach, Andrés Oppenheimer takes his readers on yet another journey, this time across the globe, in a thought-provoking search to understand what the future holds for today's jobs in the foreseeable...
A philosopher/mechanic's wise (and sometimes funny) look at the challenges and pleasures of working with one's hands Called "the sleeper hit of the publishing season" by The Boston Globe, Shop Class as Soulcraft became an instant ...
Winner of the William G. Bowen Prize Named a "Triumph" of 2018 by New York Times Book CriticsShortlisted for the 800-CEO-READ Business Book AwardThe untold history of the surprising origins of the "gig economy"--how deliberate decisions made by consu...