Business & Economics - Marketing - Research
The Soulful Art of Persuasion is a revolutionary guide to becoming a master influencer in an age of distrust through the cultivation of character-building habits that are essential to both personal growth and sustained business success. This isn&rsqu...
"Explores how industry has manipulated our most deep-seated survival instincts."—David Perlmutter, MD, Author, #1 New York Times bestseller, Grain Brain and Brain MakerThe New York Times–bestselling author of Fat Chance rev...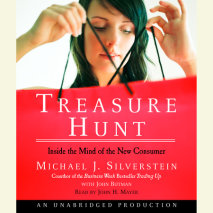 A BMW in a Costco parking lot?A working-class family with a 50-inch plasma TV?What's going on in the mind of the new consumer?TREASURE HUNT takes us into the homes of real people making real decisions, and into the CEO's offices of innovative c...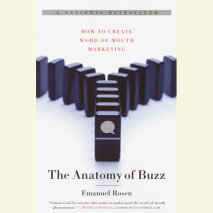 A groundbreaking guide to creating the word-of-mouth magic that cuts through the skepticism and information overload of today's consumers, and drives sales-and profits-to new heights. What turns a "sleeper" into a box-office bonanza or cata...