Business & Economics - Personal Finance - Retirement Planning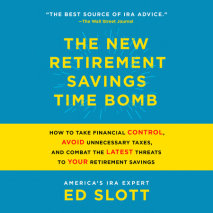 A complete action plan from Ed Slott, "the best source of IRA advice" (Wall Street Journal), to help you make sure your 401(k)s, IRAs, and retirement savings aren't depleted by taxes by the time you need to use them.If you're like most Americans, you...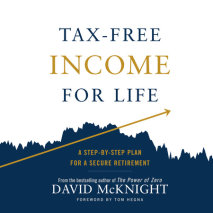 The follow-up to the bestselling The Power of Zero, providing a blueprint to build a guaranteed, tax-free income stream that lasts for the long run. American retirees face a looming crisis. We are living longer than ever before, and most experts pred...
Are you at risk of being scammed? Former con artist and bestselling author of Catch Me If You Can Frank Abagnale shows you how to stop scammers in their tracks.Maybe you're wondering how to make the scam phone calls stop. Perhaps someone has stolen y...
Discover the three secrets to happiness--and much more--in the later years of life.Never before in human history have so many people lived for decades beyond their working years. 10,000 Americans turn 65 each day, and their average life expectancy is...
You're smart. So don't be dumb about money. Pinpoint your biggest money blind spots and take control of your finances with these tools from CBS News Business Analyst and host of the nationally syndicated radio show Jill on Money...
An updated edition of the self-published book that sold more than 100,000 copies, with a new chapter on the 2018 tax cuts.There's a massive freight train bearing down on the average American investor, and it's coming in the form of higher taxes. The ...
Retirement has changed, and Robin Ryan, America's most trusted career coach, is here to guide you through your retirement reinvention.In RETIREMENT REINVENTION, America's most trusted career coach shatters the myths that retirement is the end of work...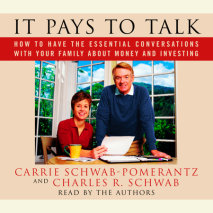 Does your family talk about money?Do your kids understand your money values?Do you and your mate agree on how you spend and invest your money?Do you know if your parents are financially secure?These are the questions that Carrie Schwab-Pomerantz and ...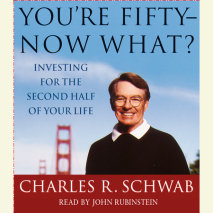 Every eight seconds someone in this country turns 50, an age at which even baby boomers can no longer put off becoming fiscally responsible and planning for the future.  For everyone who finds that thought daunting (and that's an awful lot ...