Business & Economics - Sales & Selling - Management
The groundbreaking system scientifically proven to increase your performance and launch you to unprecedented levels of success.Today, in sales, business, and life, you need every advantage you can get. In Sell More with Science, David Hoffeld, the wo...
A revolutionary way to discover real sales success and bring new value to your company!Sales is not just about logic and emotion. Extraordinary salespeople are top earners because they understand the deeper levels of the brain and how buyers think. G...
The new way to transform a sales culture with clarity, authenticity, and emotional intelligence. Too often, the sales process is all about fear. Customers are afraid that they will be talked into making a mistake; salespeople dread being unable to cl...
What's the secret to sales success? If you're like most business leaders, you'd say it's fundamentally about relationships-and you'd be wrong. The best salespeople don't just build relationships with customers. They challenge them. The need to und...
The first ever playbook for B2B salespeople on how to win clients and customers who are already being serviced by your competition, from the author of The Only Sales Guide You'll Ever Need and The Lost Art of Closing.Like it or not, sales is often a ...
Sales genius is a team sport. As a B2B sales leader, you know that by Murphy's Law, despite your team's best efforts, some deals will inevitably get stuck or key relationships will go sour. And too often, it's the most important ones&mdash...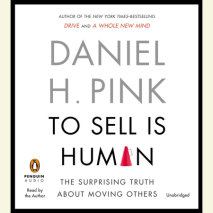 #1 New York Times Business Bestseller #1 Wall Street Journal Business Bestseller#1 Washington Post bestsellerFrom the bestselling author of Drive and A Whole New Mind comes a surprising--and...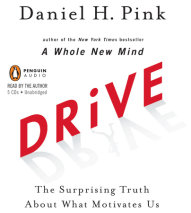 The New York Times bestseller that gives readers a paradigm-shattering new way to think about motivation from the author of When: The Scientific Secrets of Perfect Timing Most people believe that the best way to motivate is with rewards like money&md...