Business & Economics - Structural Adjustment
Inequality is a choice.The United States bills itself as the land of opportunity, a place where anyone can achieve success and a better life through hard work and determination. But the facts tell a different story—the U.S. today lags behind mo...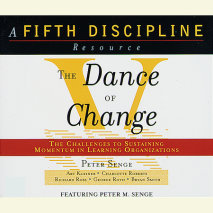 Since Peter Senge published his groundbreaking book The Fifth Discipline, he and his associates have frequently been asked by the business community: "How do we go beyond the first steps of corporate change? How do we sustain momentum?" The...