Business & Economics - Economics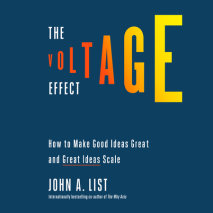 A leading economist answers one of today's trickiest questions: Why do some great ideas make it big while others fail to take off?"Scale" has become a favored buzzword in the startup world. But scale isn't just about accumulating mo...
What is blockchain? What is Bitcoin? How can central banks be instrumental in guiding a nation's economy? What are the underlying causes of trade deficits? Do trade wars actually help the domestic economy? How has the behavior of millennials and Gene...
A New York Times Book Review Editors' ChoiceShortlisted for the 2018 FT & McKinsey Business Book of the Year AwardA brilliantly reported, global look at universal basic income—a stipend given to every citizen—and why it might be neces...
A lively history seen through the fifty inventions that shaped it most profoundly, by the bestselling author of The Undercover Economist and Messy.   Who thought up paper money? What was the secret element that made the Gutenberg ...
A Federal Reserve insider pulls back the curtain on the secretive institution that controls America's economy After correctly predicting the housing crash of 2008 and quitting her high-ranking Wall Street job, Danielle DiMartino Booth was surpr...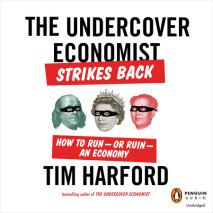 A provocative and lively exploration of the increasingly important world of macroeconomics, by the author of the bestselling The Undercover Economist.Thanks to the worldwide financial upheaval, economics is no longer a topic we can ignore. From polit...
Charles H. Ferguson, who electrified the world with his Oscar-winning documentary Inside Job, now explains how a predator elite took over the country, step by step, and he exposes the networks of academic, financial, and political influence, in all r...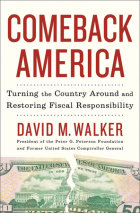 He's one of America's most capable, canny, candid, and independent financial experts. Now David M. Walker sounds a call to action. Comeback America is a tough-minded, innovative, inspiring guide to help us avoid the approaching economic abyss and put...