Business & Economics - International - Economics & Trade
Deftly weaving finance, politics, business, and the global human experience into one tight narrative, a tour-de-force account of 2020, the year that changed everything--from the acclaimed author of Crashed.The shocks of 2020 have been great and small...
This brilliantly original book dismantles the underlying assumptions that drive the decisions made by companies and governments throughout the world, to show that our shared narrative of the global economy is deeply flawed. If left unexamined, t...
Wall Street legend and bestselling author Jim Rogers offers investing insights and economic, political, and social analysis, drawing on lessons and observations from his lifetime in the markets.  Jim Rogers, whose entertaining accounts of his tr...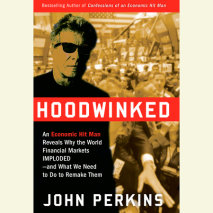 John Perkins has seen the signs of today's economic meltdown before. The subprime mortgage fiascos, the banking industry collapse, the rising tide of unemployment, the shuttering of small businesses across the landscape are all too familiar symptoms ...