Business & Economics - Industries - Fashion & Textile Industry
A sweeping and captivatingly told history of clothing and the stuff it is made of—an unparalleled deep-dive into how everyday garments have transformed our lives, our societies, and our planet."We learn that, if we were a bit more curious...
Longlisted for the FT/McKinsey Business Book of the Year Award A groundbreaking chronicle of the birth--and death--of a pair of jeans, that exposes the fractures in our global supply chains, and our relationships to each other, ourselves, and th...
*NYTBR Paperback Row Selection*An investigation into the damage wrought by the colossal clothing industry and the grassroots, high-tech, international movement fighting to reform it  What should I wear? It's one of the fundamental question...
From journalist, fashionista, and clothing resale expert Elizabeth L. Cline, "the Michael Pollan of fashion,"* comes the definitive guide to building an ethical, sustainable wardrobe you'll love.Clothing is one of the most personal expres...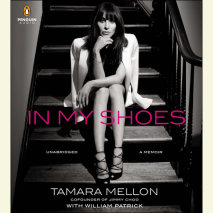 A candid business narrative and memoir from the founder of Jimmy Choo Tamara Mellon made a fortune building Jimmy Choo into a billion-dollar fashion brand. She became the prime minister's trade envoy and was honored by the Queen with the Order o...