Business & Economics - Industries - Entertainment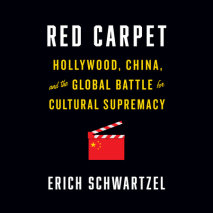 An eye-opening and deeply reported narrative that details the surprising role of the movie business in the high-stakes contest between the U.S. and China "In this highly entertaining but deeply disturbing book, Erich Schwartzel demonstrate...
Netflix cofounder Reed Hastings reveals for the first time the unorthodox culture behind one of the world's most innovative, imaginative, and successful companiesThere has never before been a company like Netflix. It has led nothing short of a revolu...
NATIONAL BESTSELLER A Book of the Year Selection for Inc. and Library Journal"This book picks up where The Tipping Point left off." -- Adam Grant, Wharton professor and New York Times bestselling author of ORIGINALS and GIVE...
"What happens when an entire generation commits the same crime?"How Music Got Free is a riveting story of obsession, music, crime, and money, featuring visionaries and criminals, moguls and tech-savvy teenagers. It's about the greatest pirate i...
NEW YORK TIMES BESTSELLER • For the first time ever—a comprehensive biography of one of the twentieth century's most innovative creative artists: the incomparable, irreplaceable Jim Henson He was a gentle dreamer whose genial be...
Seinfeld, Friends, Frasier, ER, Cheers, Law & Order, Will & Grace…Here is the funny, splashy, irresistible insiders' account of the greatest era in television history -- told by the actors, writers, directors, producers, and the ...
Moneyball is a quest for something as elusive as the Holy Grail, something that money apparently can't buy: the secret of success in baseball. The logical places to look would be the giant offices of major league teams and the dugouts. But the real j...