Business & Economics - Development - Sustainable Development
Wasted is a riveting exploration of the complicated, and often surprising, ways that waste occurs in our businesses, our communities, and our lives"A smart, unconventional book that takes readers far beyond what they think they know about a com...
The next revolution in business will provide for a sustainable future, from founder, CEO and circular economy expert Ron GonenOur take-make-waste economy has cost consumers and taxpayers billions while cheating us out of a habitable planet. But it do...
"A compelling story about the kind of moral, life-giving decisions that businesses can make to do good while doing well."—Mark Bittman, author of Animal, Vegetable, JunkWhat's in a label? For Dr. Bronner's, more than ingredients or ...
"Innovation" is the hottest buzzword in business. But what if our obsession with finding the next big thing has distracted us from the work that matters most?"The most important book I've read in a lon...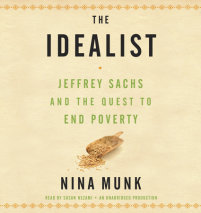 NAMED ONE OF THE BEST BOOKS OF THE YEAR BY Bloomberg • Forbes • The SpectatorRecipient of Foreign Policy's 2013 Albie AwardA powerful portrayal of Jeffrey Sachs's ambitious quest to end global poverty     "The poor ...
Imagine a world in which the excess energy from one business would be used to heat another. Where buildings need less and less energy around the world, and where "regenerative" commercial buildings – ones that create more energy tha...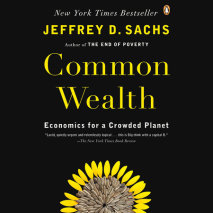 "Lucid, quietly urgent, and relentlessly logical . . . this is Bigthink with a capital B." —The New York Times Book Review"Common Wealth explains the most basic economic reckoning that the world faces." &m...