Business & Economics - Industries - Hospitality, Travel & Tourism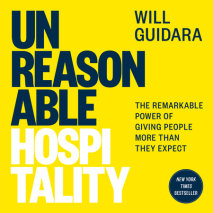 Essential lessons in hospitality for every business, from the former co-owner of legendary restaurant Eleven Madison Park.Will Guidara was twenty-six when he took the helm of Eleven Madison Park, a struggling two-star brasserie that had never quite l...
The true story of the Holland America cruise ship Zaandam, which set sail with a deadly and little-understood stowaway—COVID-19—days before the world shut down in March 2020. This riveting narrative thriller takes readers behind...
Most people think hotel employees are effortlessly cheerful, naturally helpful, and genuinely like their work.    Most people are wrong.   Find out what really goes on in the world of hospitality with this hilarious book full of funny ...
In the tradition of Kitchen Confidential and Waiter Rant, a rollicking, eye-opening, fantastically indiscreet memoir of a life spent (and misspent) in the hotel industry. Jacob Tomsky never intended to go into the hotel business. As a new college gr...
When Chef Anthony Bourdain wrote "Don't Eat Before You Read This" in The New Yorker, he spared no one's appetite, revealing what goes on behind the kitchen door. In Kitchen Confidential, he expanded the appetizer into a deliciously funny, d...