Business & Economics - E-Commerce - Digital Marketing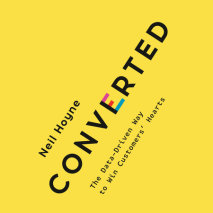 When the world's biggest brands want to sharpen their digital marketing strategy, they call Neil Hoyne - Google's Chief Measurement Strategist and Senior Fellow at the Wharton School. In his first book, he offers a simple, research-backed playb...
A practical guide to "narrative thinking," and why it matters in a world defined by data.In The Sea We Swim In, Frank Rose leads us to a new understanding of stories and their role in our lives. For decades, experts from many fields—psychologi...
From FSGO x Logic: a revealing examination of digital advertising and the internet's precarious foundationIn Subprime Attention Crisis, Tim Hwang investigates the way big tech financializes attention. In the process, he shows us how digital advertisi...
How to find the soft innovation that will make your product, service, school, church, or career worth talking about. We live in an era of too much noise, too much clutter, too many choices, and too much spam. And as Seth Godin's 200,000-copy bestsel...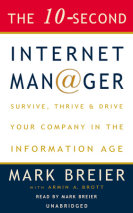 All managers today are Internet managers, whether they're ready to admit it or not.  It doesn't matter if their business is large or small, old economy or new. In a faster, electronic, and more direct economy, every manager needs help. And ...