Business & Economics - Knowledge Capital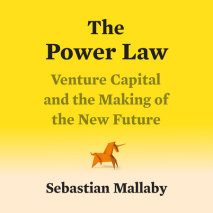 From the New York Times bestselling author comes the astonishingly frank and intimate story of Silicon Valley's dominant venture-capital firms—and how their strategies and fates have shaped the path of innovation and the global economy&nb...
The brilliant creator of NPR's Planet Money podcast and award-winning New Yorker staff writer explains our current economy: laying out its internal logic and revealing the transformative hope it offers for millions of people to thrive as they never h...
A bold challenge to our obsession with efficiency—and a new understanding of how to benefit from the powerful potential of serendipity.Algorithms, multitasking, the sharing economy, life hacks: our culture can't get enough of efficiency. One of...