Cooking - Regional & Ethnic - French
"You can almost taste the food in Bill Buford's Dirt, an engrossing, beautifully written memoir about his life as a cook in France." —The Wall Street JournalWhat does it take to master French cooking? This is the question...
Bestselling author and world-renowned chef David Lebovitz continues to mine the rich subject of his evolving ex-Pat life in Paris, using his perplexing experiences in apartment renovation as a launching point for stories about French culture, food, a...
NEW YORK TIMES BESTSELLER • Hailed by Anthony Bourdain as "heartbreaking, horrifying, poignant, and inspiring," 32 Yolks is the brave and affecting coming-of-age story about the making of a French chef, from the culinary icon behind ...
THE INTERNATIONAL BESTSELLER!Valerie Orsoni's French diet sensation comes to America! Discover the food and fitness plan that's changed over a million lives...delicious recipes included. DETOX/ATTACK/MAINTENANCE After a lifetime of insane regimens, w...
The memoir of a young diplomat's wife who must reinvent her dream of living in Paris—one dish at a timeWhen journalist Ann Mah's diplomat husband is given a three-year assignment in Paris, Ann is overjoyed. A lifelong foodie and Fra...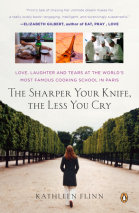 Read Kathleen Flinn's posts on the Penguin Blog.This is the funny and inspiring account of Kathleen Flinn's struggle in a stew of hot-tempered chefs, competitive classmates, her own "wretchedly inadequate" French, and the basics of ...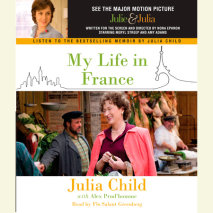 In her own words, here is the captivating story of Julia Child's years in France, where she fell in love with French food and found her "true calling."From the moment the ship docked in Le Havre, en route to Paris, in the fall of 19...
Stylish, convincing, wise, funny–and just in time: the ultimate non-diet book, which could radically change the way you think and live.French women don't get fat, but they do eat bread and pastry, drink wine, and regularly enjoy three-cou...