It's rare for someone to emerge in America who can change our attitudes, our beliefs, and our very culture. It's even rarer when that someone is a middle-aged, six-foot three-inch woman whose first exposure to an unsuspecting public is co...
One of the New York Times Book Review's Ten Best Books of the YearWinner of the James Beard AwardAuthor of #1 New York Times Bestsellers In Defense of Food and Food RulesWhat should we have for dinner...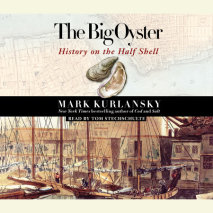 Before New York City was the Big Apple, it could have been called the Big Oyster. Now award-winning author Mark Kurlansky tells the remarkable story of New York by following the trajectory of one of its most fascinating inhabitants–the oyster, ...