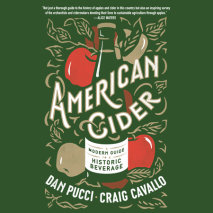 A must-have guide to the booming world of cider—what to drink, where it comes from, and where it's heading—by pioneering cider experts Craig Cavallo and Dan Pucci, "the hype-man cider is lucky to have" (Eater)Cider today...
From the world-renowned sommelier Aldo Sohm, a dynamic, essential wine guide for a new generation NAMED ONE OF THE BEST COOKBOOKS OF THE YEAR BY FOOD52 Aldo Sohm is one of the most respected and widely lauded sommeliers in the world. He's worked with...
Essential wine pairings for everything from popcorn to veggie burgers to General Tso's Chicken, based on the wildly popular Grub Street column Sancerre and Cheetos go together like milk and cookies. The science behind this unholy...
Learn the basics of wild yeast bread baking in a mini master class from Chad Robertson, world-renowned inventor of Tartine bread, and Tartine head baker Jennifer Latham   If you've always been intrigued by the idea of baking beautiful, pos...