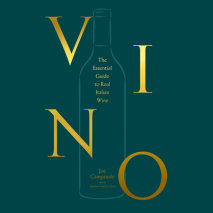 The Italian wine bible for a new generation—a superstar sommelier and restaurateur explores the dynamic world of contemporary Italian wine."Joe gives us the gift of learning about the ever-evolving landscape of the world's...
The first fully illustrated guidebook for craft beer drinkers, pairing hyper-detailed photography with profiles of fifty of today's most sought-after hop varieties.Hops are beer's most important ingredient, offering a spectrum of distinct aromas, fla...
From the New York Times bestselling author of The Lazy Genius Way comes a fresh perspective for getting the most out of your kitchen! "An empowering, transformative, and slightly sassy guidebook."—Jenna Fischer, actress, author, and...
"Not just a thorough guide to the history of apples and cider in this country but also an inspiring survey of the orchardists and cidermakers devoting their lives to sustainable agriculture through apples."—Alice Waters  &ldquo...
From the world-renowned sommelier Aldo Sohm, a dynamic, essential wine guide for a new generation NAMED ONE OF THE BEST COOKBOOKS OF THE YEAR BY FOOD52 Aldo Sohm is one of the most respected and widely lauded sommeliers in the world. He's worked with...
Essential wine pairings for everything from popcorn to veggie burgers to General Tso's Chicken, based on the wildly popular Grub Street column Sancerre and Cheetos go together like milk and cookies. The science behind this unholy...
Learn the basics of wild yeast bread baking in a mini master class from Chad Robertson, world-renowned inventor of Tartine bread, and Tartine head baker Jennifer Latham   If you've always been intrigued by the idea of baking beautiful, pos...