Cooking - Beverages - Alcoholic - Wine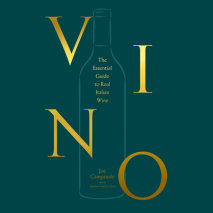 The Italian wine bible for a new generation—a superstar sommelier and restaurateur explores the dynamic world of contemporary Italian wine."Joe gives us the gift of learning about the ever-evolving landscape of the world's...
Winner of the prestigious André Simon Drink Book AwardThe first definitive reference book to describe, region-by-region, how the great wines of Europe should taste. This will be the go-to guide for aspiring sommeliers, wine aficionados who wan...
From the world-renowned sommelier Aldo Sohm, a dynamic, essential wine guide for a new generation NAMED ONE OF THE BEST COOKBOOKS OF THE YEAR BY FOOD52 Aldo Sohm is one of the most respected and widely lauded sommeliers in the world. He's worked with...
It was the most expensive bottle of wine ever sold.In 1985, at a heated auction by Christie's of London, a 1787 bottle of Château Lafite Bordeaux—one of a cache of bottles unearthed in a bricked-up Paris cellar and supposedly owned b...