Computers - Intelligence (Ai) & Semantics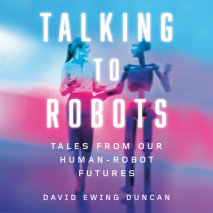 Award-winning journalist David Ewing Duncan considers 25 visions of possible human-robot futures—incredible scenarios from Teddy Bots to Doc Bots to Politician Bots - grounded in real technologies and possibilities, and inspired by our imagination.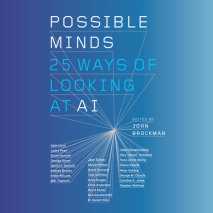 Science world luminary John Brockman assembles twenty-five of the most important scientific minds, people who have been thinking about the field artificial intelligence for most of their careers, for an unparalleled round-table examination about mind, thinking, intelligence and what it means to be human.
"This gonzo-journalistic exploration of the Silicon Valley techno-utopians' pursuit of escaping mortality is a breezy romp full of colorful characters." —New York Times Book Review (Editor's Choice)

Transhumanism is a movement pushing the limits of our bodies—our capabilities, intelligence, and lifespans—in the hopes that, through technology, we can become something better than ourselves.
A news-breaking account of the global stock market's subterranean battles, Dark Pools portrays the rise of the "bots"- artificially intelligent systems that execute trades in milliseconds and use the cover of darkness to out-maneuver the humans who've created them.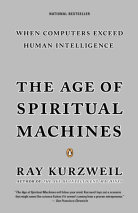 Ray Kurzweil is the inventor of the most innovative and compelling technology of our era, an international authority on artificial intelligence, and one of our greatest living visionaries. Now he offers a framework for envisioning the twenty-first century--an age in which the marriage of human sensitivity and artificial intelligence fundamentally alters and improves the way we live.