Education - Educational Policy & Reform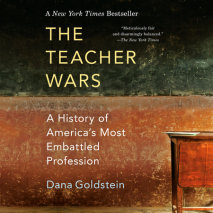 A New York Times BestsellerIn her groundbreaking history of 175 years of American education, Dana Goldstein finds answers in the past to the controversies that plague our public schools today.In The Teacher Wars, a rich, lively, and unprece...
The unforgettable true story of one man's escape from the school-to-prison pipeline, how he reinvented himself as a pastor and education reform advocate, and what his journey can teach us about turning the collateral damage in the lives of our ...
A memoir and a call to action, this intimate look at America's long-standing struggle to adequately educate vulnerable children offers valuable insights for effecting change in families, communities, and nationwide.At the root of every importan...
From one of the foremost authorities on education in the United States, Slaying Goliath is an impassioned, inspiring look at the ways in which parents, teachers, and activists are successfully fighting back to defeat the forces that are trying to pri...
NATIONAL BESTSELLER • "A fire-breathing, righteous attack on the culture of superprivilege."—Michael Wolff, author of the #1 New York Times bestseller Fire and Fury, in the New York Times Book Review  N...
A revolutionary new argument from eminent Yale Law professor Daniel Markovits attacking the false promise of meritocracy It is an axiom of American life that advantage should be earned through ability and effort. Even as the country divides itse...
The untold story of the root cause of America's education crisis--and the seemingly endless cycle of multigenerational poverty.It was only after years within the education reform movement that Natalie Wexler stumbled across a hidden explanation for o...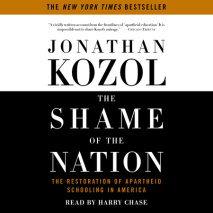 "The nation needs to be confronted with the crime that we're committing and the promises we are betraying. This is a book about betrayal of the young, who have no power to defend themselves. It is not intended to make readers comfortable....