Education - Organizations & Institutions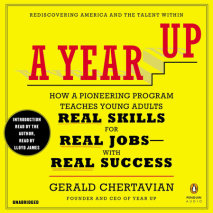 The inspiring story of a pioneering program that is redefining urban young adults as economic assets, not deficitsDuring Gerald Chertavian's many years as a Big Brother, the former technology entrepreneur realized that our nation's "...
"A superb description of modern military culture, and one of the most gripping accounts of university life.... Powerful.... Wonderfully told." --The New York Times Book ReviewAs David Lipsky follows a future generation of army officers from their pro...