Education - Philosophy, Theory & Social Aspects
The students of today tell their stories of adversity and growth in letters to the original Freedom Writers—authors of the #1 New York Times bestseller The Freedom Writers Diary—who write supportive and powerful letters in response.O...
An inside look at America's most controversial charter schools, and the moral and political questions around public education and school choice.The promise of public education is excellence for all. But that promise has seldom been kept for low-incom...
NEW YORK TIMES BESTSELLER • Advice for graduates and reflections on staying true to yourself from the beloved Gilmore Girls actress and New York Times bestselling author of the memoir Talking as Fast as I Can and the novel Someday, Someday,...
An inspirational rallying call about education, race, and the true nature of equality—the Harvard Graduate School of Education convocation speech praised as "powerful" by Hillary Rodham Clinton in Teen Vogue and "ins...
NEW YORK TIMES BESTSELLER • This inspiring meditation on kindness from the author of Lincoln in the Bardo is based on his popular commencement address.Three months after George Saunders gave a graduation address at Syracuse Univer...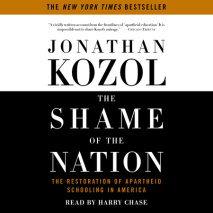 "The nation needs to be confronted with the crime that we're committing and the promises we are betraying. This is a book about betrayal of the young, who have no power to defend themselves. It is not intended to make readers comfortable....