Family & Relationships - Abuse - Child Abuse
A young girl forced to work in a Queens sweatshop calls child services on her mother in this powerful debut memoir about labor and self-worth that traces a Chinese immigrant's journey to an American future.As a teen, Anna Qu is sent by her moth...
The heartbreaking, iconic true story of an abandoned little boy's horrific journey through the American foster care system.On a misty evening in Brooklyn, Jennings Michael Burch's mother, too sick to care for him, left her eight-year-old ...
"A riveting memoir that takes readers on a roller coaster ride from the depths of hell to triumphant success."—Dave Pelzer, author of A Child Called "It"Michelle Stevens has a photo of the exact moment her childhood was ...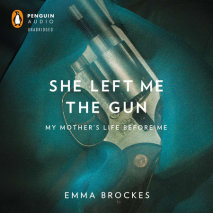 A journalist struggles to unearth the story of her mother's resilience and secrecy following an unbelievable childhood trauma in South Africa"One day I will tell you the story of my life," promises Emma Brockes's mother, &ldqu...
"I'm a simple village girl who has always obeyed the orders of my father and brothers. Since forever, I have learned to say yes to everything. Today I have decided to say no." Nujood Ali's childhood came to an abrupt end in 200...