Family & Relationships - Life Stages - Later Years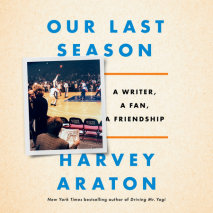 The moving story of a bond between sportswriter and fan that was forged in a shared love of basketball and grew over several decades into an extraordinary friendship "This is a story about friendship, sports, aging, and ultimately time itself--the th...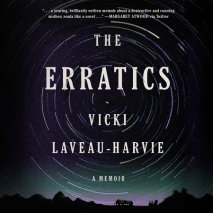 "...a searing, brilliantly-written memoir about a destructive and cunning mother; reads like a novel..." --Margaret Atwood via Twitter In this award-winning memoir, two sisters reckon with the decline and death of their outlandishly tyrannical mother...
From Diane Rehm, renowned radio host--one of the most trusted voices in the nation--and best-selling author: a book of candor and compassion, addressing the urgent, hotly contested cause of the Right-to-Die movement, of which she is one of our most i...
A National Bestseller From the creator of the iconic "Cathy" comic strip comes her first collection of funny, wise, poignant, and incredibly honest essays about being a woman in what she lovingly calls "the panini generation."As the creator of "Cathy...
Retirement has changed, and Robin Ryan, America's most trusted career coach, is here to guide you through your retirement reinvention.In RETIREMENT REINVENTION, America's most trusted career coach shatters the myths that retirement is the end of work...
We've all seen the ads on TV and in magazines—"50 is the new 30!" or "60 is the new 40!" A nice sentiment to be sure, but CEO of AARP Jo Ann Jenkins disagrees. 50 is 50, and she, for one, likes the look of it.In...
With her disarming, intimate, completely accessible voice, and dry sense of humor, Nora Ephron shares with us her ups and downs in I Feel Bad About My Neck, a candid, hilarious look at women who are getting older and dealing with the tribulations of ...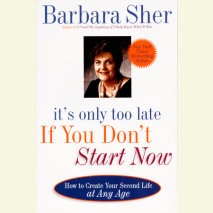 New York Times bestselling author Barbara Sher has transformed the lives of millions with her phenomenally successful books, workshops, and television appearances.  Now, in a work that explores and demystifies one of life's most challenging...