Family & Relationships - Children with Special Needs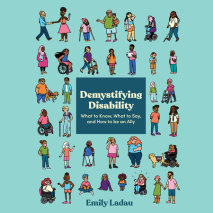 An approachable guide to being a thoughtful, informed ally to disabled people, with actionable steps for what to say and do (and what not to do) and how you can help make the world a more accessible, inclusive place People with di...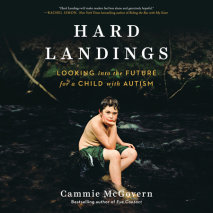 A game-changing exploration of what the future holds for the first generation of mainstreamed neurodiverse kids that is coming of age.After sleepless nights, intensive research, and twenty-one years of raising a child, Ethan, with autism and intellec...
A game-changing book on child development--and the importance of physical play--for this digital and screen age.For children to develop to their fullest potential, their sensory system—which, in addition to the big five of sight, hearing, taste...
A New York Times Book Review Editors' Choice Kate Bowler's The Everything Happens Book Club Pick! Award-winning writer Heather Lanier's memoir about raising a child with a rare syndrome, defying the tyranny of normal, and embracin...
A 2018 Best Book Awards winner in Parenting & Family A 2018 Mom's Choice Book Award winnerA veteran psychologist presents a proven roadmap to help ADHD kids succeed in school and life You've read all the expert advice, but despite cou...
The groundbreaking book that explains Sensory Processing Disorder (SPD)--and presents a drug-free approach that offers hope for parents--now revised and updated.Does your child exhibit...Over-responsivity--or under-responsivity--to touch or movement?...
The slyly funny, sweetly moving memoir of an unconventional dad's relationship with his equally offbeat son—complete with fast cars, tall tales, homemade explosives, and a whole lot of fun and trouble   Misfit, truant, delinquent. J...
"I believe those of us with Asperger's are here for a reason, and we have much to offer. This book will help you bring out those gifts." In his bestselling memoir, Look Me in the Eye, John Elder Robison described growing u...