Family & Relationships - Parenting - Parent & Adult Child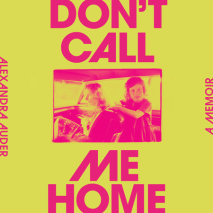 A moving and wickedly funny memoir about one woman's life as the daughter of a Warhol superstar and the intimate bonds of mother-daughter relationshipsAlexandra Auder's life began at the Chelsea Hotel—New York City's infamous ...
A guide for parents whose adult children have cut off contact that reveals the hidden logic of estrangement, explores its cultural causes, and offers practical advice for parents trying to reestablish contact with their adult children."Finally,...
From an expert in adolescent psychology comes a groundbreaking, timely, and necessary guide for parents of the 2.2 million young adults in America who are struggling to find their way in the world.In Dr. Mark McConville's decades of experience as a f...
Named a Best Book of 2017 by NPR, Library Journal, The Christian Science Monitor, and NewsdayA Kirkus Best Memoir of 2017Shortlisted for the 2017 Baillie Gifford PrizeFrom award-winning memoirist and critic, and bestselling author of The Lo...
"I absolutely loved this beautiful book!  It's wise, wry, bracingly honest and so gripping I couldn't put it down. Clearly whip smart, Margaux Bergen has one of those rare voices that pulls you in and makes you want to keep reading."...
A New York Times BestsellerInstagram. Whisper. YouTube. Kik. Ask.fm. Tinder. The dominant force in the lives of girls coming of age in America today is social media. What it is doing to an entire generation of young women is the subject of award-winn...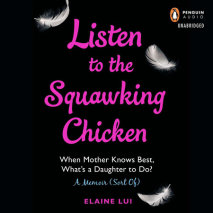 If Jenny Lawson was Chinese and wrote a Chinese mother-daughter book and punched Amy Chua in the stomach.As the 800,000+ U.S. fans of Elaine Lui's site know, her mother, aka The Squawking Chicken, is a huge factor in Elaine's life. She pu...
The story of Maya Angelou's extraordinary life has been chronicled in her multiple bestselling autobiographies. But now, at last, the legendary author shares the deepest personal story of her life: her relationship with her mother. For the...