Fiction - Fantasy - General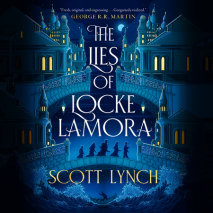 "Remarkable . . . Scott Lynch's first novel, The Lies of Locke Lamora, exports the suspense and wit of a cleverly constructed crime caper into an exotic realm of fantasy, and the result is engagingly entertaining."—The Times (...
In his highly acclaimed debut, The Lies of Locke Lamora, Scott Lynch took us on an adrenaline-fueled adventure with a band of daring thieves led by con artist extraordinaire Locke Lamora. Now Lynch brings back his outrageous hero for a caper so dea...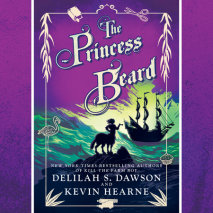 Shave the princess? Inconceivable! The hilarious bestselling authors of Kill the Farm Boy and No Country for Old Gnomes are back with a new adventure in the irreverent world of Pell. Once upon a time, a princess slept in a magical tower cloaked in th...
Go big or go gnome. The New York Times bestselling authors of Kill the Farm Boy welcome you to the world of Pell, the irreverent fantasy universe that recalls Monty Python and Terry Pratchett.   War is coming, and it's gonna be P...
In an irreverent new series in the tradition of Monty Python, the bestselling authors of the Iron Druid Chronicles and Star Wars: Phasma reinvent fantasy, fairy tales, and floridly written feast scenes."Ranks among the best of Christopher ...
Ben Aaronovitch's bestselling Rivers of London urban fantasy series • "The perfect blend of CSI and Harry Potter." —io9Suspicious deaths are not usually the concern of Police Constable Peter Grant or the Folly&md...
A collection of short fiction from Terry Pratchett, spanning the whole of his writing career from schooldays to Discworld and the present day. In the four decades since his first book appeared in print, Terry Pratchett has become one of the worl...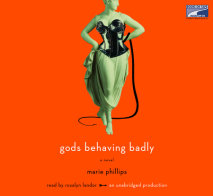 Being immortal is not all it once was. Yes, the twelve Greek gods of Olympus are alive and well in the twenty-first century, but they are crammed together in a London town house–and are none too happy about it. Even more disturbing, their power...