Fiction - Romance - Contemporary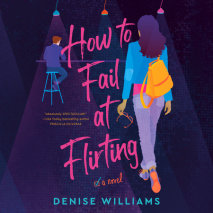 One daring to-do list and a crash course in flirtation turn a Type A overachiever's world upside down. When her flailing department lands on the university's chopping block, Professor Naya Turner's friends convince her to shed her frumpy ...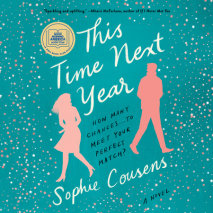 In this warm-hearted love story for fans of One Day in December, a man and woman who were born at the same hospital on New Year's Day meet on their thirtieth birthday and discover the many times their paths almost crossed before.Down-to-earth baker M...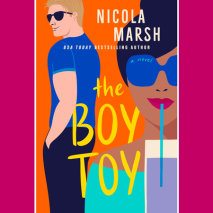 A woman ready to give up on love meets her match in a man she never expected to fall for in this heartwarming and steamy new romantic comedy by USA Today bestselling author Nicola Marsh. For almost a decade, successful 37-year-old Samira Broderi...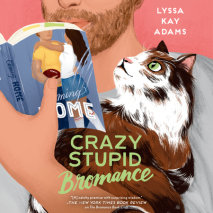 A hacktivist and a cat café owner decode the friend zone in this romantic comedy from the author of Undercover Bromance.   Alexis Carlisle and her cat café, ToeBeans, have shot to fame after she came forward as a victim of a celebr...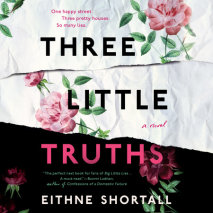 Big Little Lies meets One Plus One in this story of three women neighbors looking for a fresh start, and the love affairs, rivalries, and scandals found on the other side of the white picket fence.One happy street. Three pretty houses. So many lies.M...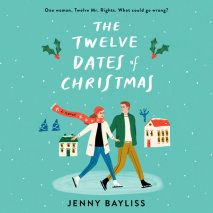 'Tis the season for finding romance in this hilarious and uplifting holiday readWhen it comes to relationships, thirty-four-year-old Kate Turner is ready to say "Bah, humbug." The sleepy town of Blexford, England, isn't exactly brimming with prospect...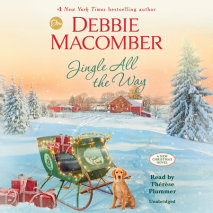 Love can transform even the best-laid plans in this heartfelt Christmas novel from #1 New York Times bestselling author Debbie Macomber.Trapped in the middle of five siblings, Everly Lancaster always had big dreams. Now a top real-estate executive, E...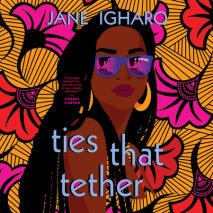 One of Betches' 7 Books by Black Authors You Need to Read This SummerOne of Elite Daily's Books Featuring Interracial Relationships You Should Read In 2020One of BuzzFeed's Romance Novels to Read Summer 2020When a Nigerian woman falls...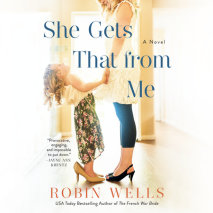 Quinn never expected that her best friend's courageous decision to be a single mother by choice would end up transforming her own life in this poignant novel from USA Today bestselling author Robin Wells.  When Quinn Langston's best ...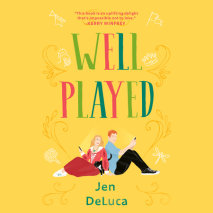 Another laugh-out-loud romantic comedy featuring kilted musicians, Renaissance Faire tavern wenches, and an unlikely love story.   Stacey is jolted when her friends Simon and Emily get engaged. She knew she was putting her life on hold when she ...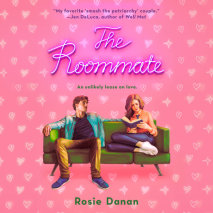 House Rules: Do your own dishes Knock before entering the bathroom Never look up your roommate online  The Wheatons are infamous among the east coast elite for their lack of impulse control, except for their daughter Clara. She's the consu...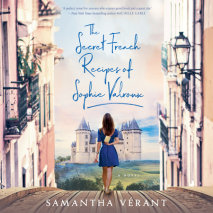 A disgraced chef rediscovers her passion for food and her roots in this stunning novel rich in culture and full of delectable recipes.French-born American chef Sophie Valroux had one dream: to be part of the 1% of female chefs running a Michelin-star...