Fiction - Romance - Historical - American
A daring young woman pushes back against societal constraints in a feminist, coming-of-age Western romance from New York Times bestselling author Susan Andersen. In the small, bustling town of Mattawa, Oregon, the turn of the century offers...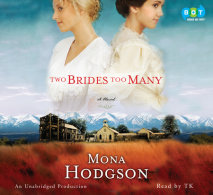 Kat and Nell Sinclair are headed west—away from the manicured lawns of Maine to the boisterous, booming mining town of Cripple Creek, Colorado to start new lives for themselves as mail-order brides. Aboard the train, romantic dreamer Nell ...