Fiction - Science Fiction - Collections & Anthologies
An exquisite collection of speculative fiction stories depicting an alternate future as lived by the African diaspora.In his sharply crafted, unnerving first collection of speculative short stories, Courttia Newland envisages an alternate future as l...
A collection of sixteen sci-fi and fantasy stories edited by #1 New York Times bestselling author Laurell K. Hamilton and author William McCaskey.A child's wish for her father comes true. The end of the world has never been so much fun. Conquer...
NATIONAL BESTSELLER • ONE OF THE NEW YORK TIMES BEST BOOKS OF THE YEAR • Nine stunningly original, provocative, and poignant stories—two published for the very first time—all from the mind of the incomparable author of Stor...
Let the secret history of the world be told-of the alien virus that struck Earth after World War II, and of the handful of the survivors who found they now possessed superhuman powers. Some were called Aces, endowed with powerful mental and physical ...
The action-packed alternate fantasy returns for a new generation, featuring fiction from #1 New York Times bestselling author George R. R. Martin, Michael Cassutt, Melinda M. Snodgrass, Lewis Shiner, and more―plus two completely new s...
Sixteen all-new stories by science fiction's top talents, collected by bestselling author George R. R. Martin and multiple-award-winning editor Gardner Dozois From pulp adventures such as Edgar Rice Burroughs's Carson of Venus to cla...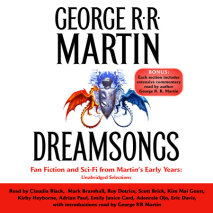 Dubbed "the American Tolkien" by Time magazine, #1 New York Times bestselling author George R.R. Martin is a giant in the field of fantasy literature and one of the most exciting storytellers of our time. Now he delivers a rare tr...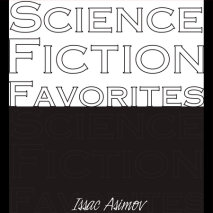 CONTENTS: Introduction; I Just Make Them Up, See; Someday; The Feeling of Power; Living Space; Satisfaction Guaranteed; The Last Question; Jokester; The Immortal Bard; Spell My Name With an "S"; The Ugly Little Boy