Fiction - Science Fiction - Space Exploration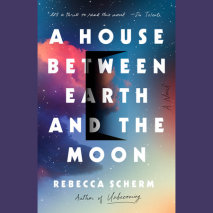 The gripping story of one scientist in outer space, another who watches over him, the family left behind, and the lengths people will go to protect the people and planet they loveScientist Alex Welch-Peters has believed for twenty years that his supe...
One of Literary Hub's August's Best Sci-Fi and Fantasy Books | Geek Tyrant's The Most Highly Anticipated Sci-Fi and Fantasy Books of August 2021 | Gizmodo's 49 New Sci-Fi and Fantasy Books to Keep You Turning Pages in AugustWh...
The bestselling author of Daemon returns with a near-future technological thriller, in which a charismatic billionaire recruits a team of adventurers to launch the first deep space mining operation--a mission that could alter the trajectory of human ...
A classic novella from the #1 bestselling author of A Game of Thrones—a chilling mystery set on a seemingly haunted spaceship, soon to be an original series on SYFY.   This is the definitive audio edition of an electrifying tale that combi...
In this rip-roaring space opera, a ragtag band of explorers are out to make the biggest score in the galaxy.On this space jump, no one is who they seem . . .Captain Hammond Roystan is a simple cargo runner who has stumbled across the find of a lifeti...