Fiction - Thrillers - Terrorism
The world's most ruthlessly efficient assassin, Jason Bourne, is facing the one force he can't defeat—his own past—in the latest thrilling entry in Robert Ludlum's New York Times bestselling series. Three years ago,...
From the internationally bestselling author of The Attack and The Swallows of Kabul, a gripping first-person narrative about one young man's involvement in France's worst terrorist attack.Khalil, a twenty-three-year-old Belgian of Moroccan descent, p...
America's most enduring hero, Jason Bourne, returns in a propulsive, fresh story for the Bourne canon that tests old skills--and uncovers new ones.After the death of his lover in a mass shooting, secret agent Jason Bourne is convinced that there is m...
In this explosive thriller, a fiendishly clever serial bomber and self-styled "eco-terrorist" hits targets across America--and a conflicted young FBI agent may be the only person possessing the unique skills needed to catch him."A provocative, ...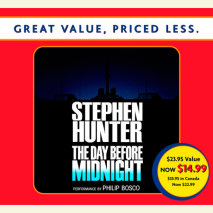 "A breathtaking, fascinating look at what could happen—given the possibility of an atomic 'given.' A wrap-up you'll never forget."—Robert LudlumThe countdown begins when welder Jack Hummel is abducted from his subu...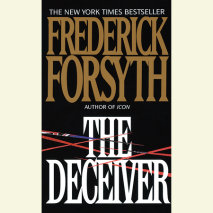 Sam McCready serves Britain as Chief of Covert Operations for the Secret Intelligence Service. He's competent, dedicated, in his prime. Why then this push to get him out?The options are painful -- early retirement or an administrative backwater. But ...