Harris serves up a treat that will capture and enchant audiences everywhere—a big, bold, and irresistible novel about football, family, and secrets.Brady Bledsoe and his mother, Carmyn, have a strong relationship. A single mother, faithful chur...
Rick Dockery was the third-string quarterback for the Cleveland Browns. In the AFC Championship game against Denver, to the surprise and dismay of virtually everyone, Rick actually got into the game. With a 17-point lead and just minutes to go, Rick ...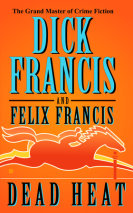 "On the heels of Under Orders, Francis once again proves himself a master. Wow."—Booklist Max Moreton is a rising culinary star until his guests fall victim to severe food poisoning and then a bomb blast rips through the lunch...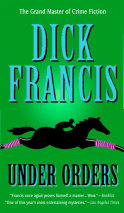 Sid knows the perils of racing all too well, but in his day jockeys didn't usually cross the finish line with three .38 rounds in the chest-which is how he found Huw Walker, the winner of a coveted race only a few hours earlier. Now Halley's quest fo...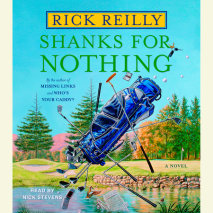 The hilarious sequel to Rick Reilly's beloved bestselling golf novel Missing LinksLife is going pretty well for Raymond "Stick" Hart. He's happily married to the former Ponkaquogue Municipal Golf Club assistant pro, the beaute...
High school all-American Neely Crenshaw was probably the best quarterback ever to play for the legendary Messina Spartans. Fifteen years have gone by since those glory days, and Neely has come home to Messina to bury Coach Eddie Rake, the man who mol...
The perennially bestselling golf title, Golf in the Kingdom, hailed by the San Francisco Chronicle as the "masterpiece on the mysticism of golf," is a wonderfully told romp through the Scottish links, the most beautiful and challenging golf...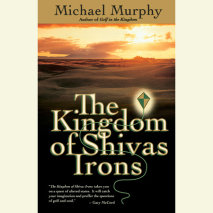 This limited-edition, leatherbound volume is signed by the author--a must-have for true golf fanatics everywhere.Originally published in 1972, Michael Murphy's Golf in the Kingdom has become one of the bestselling golf books of all time and has been ...