Fiction - Christian - Romance
SHE LOST EVERYTHING SHE LOVED.HE HAD EVERYTHING SHE NEEDED.BUT COULD SHE FIND THE COURAGE TO TRUST HIM?Stepping from a battered coach on a rainy April eve, newly widowed Elisabeth Kerr must begin again, without husband or title, property or fortune. ...
Meg Hobart has everything: a happy marriage to a handsome, successful husband, a beautiful home in Charlotte, North Carolina, and three wonderful children. But it all comes crashing down around her the day she learns that her husband, James, has been...
Love is a choice you make every day.Content in her comfortable marriage of twenty-two years, Jane Lindsay never expected to watch her husband, Brad, pack his belongings and walk out the door of their Manhattan home. But when it happens, she feels pow...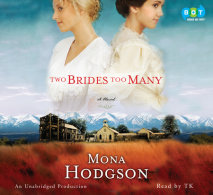 Kat and Nell Sinclair are headed west—away from the manicured lawns of Maine to the boisterous, booming mining town of Cripple Creek, Colorado to start new lives for themselves as mail-order brides. Aboard the train, romantic dreamer Nell ...
Beth Hertzler works alongside her beloved Aunt Lizzy in their dry goods store, and serving as contact of sorts between Amish craftsmen and Englischers who want to sell the Plain people's wares. But remorse and loneliness still echo in her heart...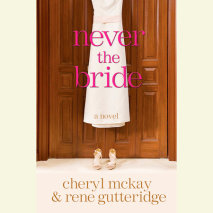 Since she was just a little girl, Jessie Stone has dreamed up hundreds of marriage proposals and fantasized about wedding dresses and falling in love. She's been a bridesmaid nearly a dozen times, waved numerous couples off to sunny honey-moons...
A powerfully emotional and beautifully written story of heartbreaking loss and undying love He was a fishing guide and struggling artist from a south George trailer park. She was the beautiful only child of South Carolina's most powerful senato...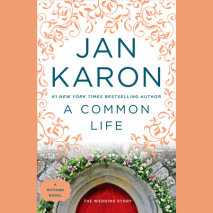 Laughter and wedding bells ring as Jan Karon takes her millions of fans back in time to the most cherished event in Mitford!Mitford's Lord's Chapel seats barely two hundred souls, yet millions of Jan Karon's fans will be there for the most joyful eve...
The first novel in Jan Karon's bestselling and beloved Mitford series--now available in a new 20th Anniversary Edition, including an introductory letter by the authorIt's easy to feel at home in Mitford, North Carolina. In these high, green hil...