Fiction - Cultural Heritage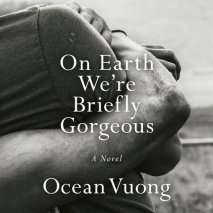 Named one of the most anticipated books of 2019 by Vulture, Entertainment Weekly, Buzzfeed, Los Angeles Times, Boston Globe, Oprah.com, Huffington Post, The A.V. Club, Nylon, The Week, The Rumpus, The Millions, The Guardian, Publishers Weekly, and more

Poet Ocean Vuong's debut novel is a shattering portrait of a family, a first love, and the redemptive power of storytelling

On Earth We're Briefly Gorgeous is a letter from a son to a mother who cannot read.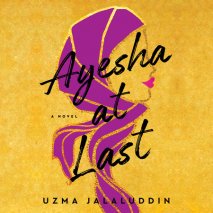 A modern-day Muslim Pride and Prejudice for a new generation of love.

Ayesha Shamsi has a lot going on. Her dreams of being a poet have been set aside for a teaching job so she can pay off her debts to her wealthy uncle. She lives with her boisterous Muslim family and is always being reminded that her flighty younger cousin, Hafsa, is close to rejecting her one hundredth marriage proposal.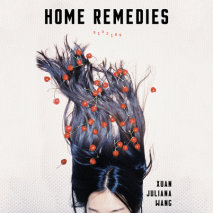 NAMED ONE OF THE MOST ANTICIPATED BOOKS OF 2019 BY NYLON, ELECTRIC LITERATURE, THE MILLIONS AND LITHUB

"Artful, funny, generous and empathetic… Xuan Julian Wang is a radiant new talent."
—LAUREN GROFF

In twelve stunning stories of love, family, and identity, Xuan Juliana Wang's debut collection captures the unheard voices of an emerging generation.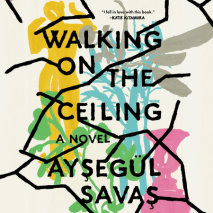 A mesmerizing novel set in Paris and a changing Istanbul, about a young Turkish woman grappling with her past - her country's and her own - and her complicated relationship with the famous British writer who longs for her memories.

After her mother's death, Nunu moves from Istanbul to a small apartment in Paris.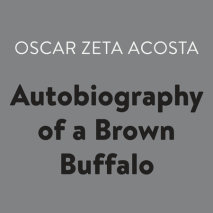 Before his mysterious disappearance and probable death in 1971, Oscar Zeta Acosta was famous as a Robin Hood Chicano lawyer and notorious as the real-life model for Hunter S. Thompson's "Dr. Gonzo," a fat, pugnacious attorney with a gargantuan appetite for food, drugs, and life on the edge.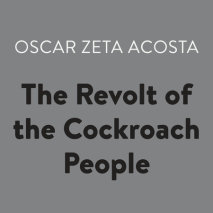 The further adventures of "Dr. Gonzo" as he defends the "cucarachas" -- the Chicanos of East Los Angeles.

Before his mysterious disappearance and probable death in 1971, Oscar Zeta Acosta was famous as a Robin Hood Chicano lawyer and notorious as the real-life model for Hunter S.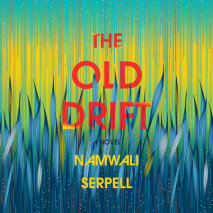 An electrifying debut from the winner of the 2015 Caine Prize for African writing, The Old Drift is the Great Zambian Novel you didn't know you were waiting for

On the banks of the Zambezi River, a few miles from the majestic Victoria Falls, there was once a colonial settlement called The Old Drift.
From the Pulitzer Prize finalist and author of The Moor's Account, here is a timely and powerful novel about the suspicious death of a Moroccan immigrant—at once a family saga, a murder mystery, and a love story, informed by the treacherous fault lines of American culture.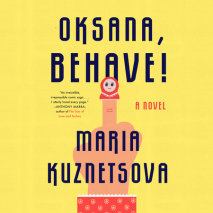 An "irresistible". debut about a Russian American girl's bumpy path to adulthood

"I utterly loved every page."—.Anthony Marra, author of The Tsar of Love and Techno

When Oksana's family begin their new American life in Florida after emigrating from Ukraine, her physicist father delivers pizza at night to make ends meet, her depressed mother sits home all day worrying, and her flamboyant grandmother relishes the attention she gets when she walks Oksana to school, not realizing that the street they're walking down is known as Prostitute Street.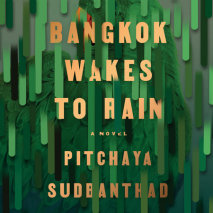 A house in Bangkok is the confluence of lives shaped by upheaval, memory, and the lure of home.

"Important, ambitious, and accomplished... Sudbanthad deftly sweeps us up in a tale that paints a twin portrait. of a megacity.
Shortlisted for the 2018 Man Booker International Prize

From Booker Prize-winner and literary phenomenon Han Kang, a lyrical and disquieting exploration of personal grief, written through the prism of the color white

While on a writer's residency, a nameless narrator wanders the twin white worlds of the blank page and snowy Warsaw.
A moving and powerful novel about the lives of the men, women, and children who endure a second-class existence and labor under dangerous conditions as migrant workers in California's fields.

"Viramontes depicts this world with sensuous physicality.