NATIONAL BESTSELLER • "You wouldn't expect a comic novel about a dictionary to be a thriller too, but this one is. In fact, [it] is also a mystery, love story (two of them) and cliffhanging melodrama." —The New York ...
After botching a suicide attempt, salaryman Hanio Yamada decides to put his life up for sale in the classifieds section of a Tokyo newspaper. Soon interested parties come calling with increasingly bizarre requests and what follows is a madcap comedy ...
"These immersive linked stories grapple with Ukrainian history through the waning years of the USSR and birth pangs of democracy ... Reva's characters spark off the page as they confront a brutal bureaucratic past with the only tool they possess&mdas...
"Fantastic!" —the actual Jeff Goldblum (for real)The essential companion for any fan of Jeff Goldblum, Hollywood's most beloved and otherworldly icon.You like Jeff Goldblum. We like Jeff Goldblum. Helen McClory really likes Je...
*BONUS: Includes the viral essay sensation "The Crane Wife"*"An innovative work of climate fiction, a nuanced and empathic family story, and, for my money, the summer's best novel thus far."--NPR.org"The most oddly enticing novel you will read this y...
"The daily grind got you down? Escape into this Swedish dark comedy about a scaldingly contemptuous office drone who discovers a secret room in his workplace."—O: The Oprah Magazine The inspiration for the upcoming feature film Corn...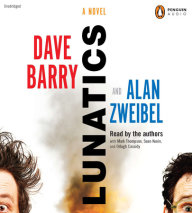 One of them is a bestselling Pulitzer Prize-winning humorist. The other is a winner of the Thurber Prize for American Humor. Together, they form the League of Comic Justice, battling evildoers in the name of . . . Okay, we made that line up. What the...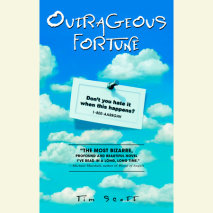 In this outrageously funny, outrageously inventive debut, one of the most outrageously talented new writers to break onto the sci-fi scene in decades asks the most loaded question of all . . . "Don't you hate it when this happens?&...