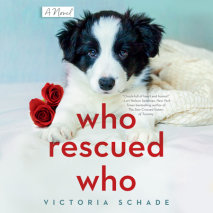 Where can you turn when the world turns against you? When Elizabeth Barnes' life fell apart she never imagined that she'd be rescued by a new friend on four paws. The plan was simple: Elizabeth would ignore the fact that she was unjustly ...
A book that "speak[s] volumes about our need for connection—human, feline or otherwise" (The San Francisco Chronicle), The Travelling Cat Chronicles is a life-affirming anthem to kindness and self-sacrifice that shows...
"Such a funny, sparky book...An ideal read for anyone who's a fan of Christmas or dogs--or both!"--Sophie Kinsella, New York Times bestselling authorThirty-one-year-old Charlie isn't in the mood for Christmas cheer...Her boyfriend has left her for hi...
WINNER OF THE 2018 NATIONAL BOOK AWARD FOR FICTIONNEW YORK TIMES BESTSELLERONE OF THE VIEW'S SUMMER READ 2019 PICKS!"A beautiful book … a world of insight into death, grief, art, and love." —Wall Street Journal"A penetrating, m...
A cop races against time to prevent his own death in this heart-pounding thriller from #1 New York Times bestselling author Dean Koontz.Harry Lyon is a rational man, a cop who refuses to let his job harden his soul. His partner urges him to surrender...
From the #1 New York Times bestselling author of Lincoln in the Bardo, a darkly comic short story about the unintended consequences unleashed by our quest to tame the natural world.Fox 8 has always been known as the daydreamer in his pack, the one hi...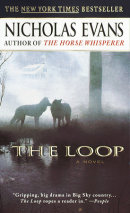 A pack of wolves makes a sudden savage return to the Rocky Mountain ranching town of Hope, Montana, where a century earlier they were slaughtered by the thousands. Now shielded by law as an endangered species, they reawaken an ancient hatred that wil...