Fiction - LGBT - Transgender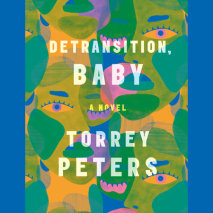 A whipsmart debut about three women--transgender and cisgender--whose lives collide after an unexpected pregnancy forces them to confront their deepest desires around gender, motherhood, and sex.Reese almost had it all: a loving relationship with Amy...
A heartfelt story about family, forgiveness, and starting over when the happy ending ends—and handling it all with a little bit of grace.Family is everything—Grace Adams McHale's mom must have said it to her a thousand times before she di...
Protecting her identity means life or death in this immersive epic fantasy inspired by the Mughal Empire.  In a different life, under a different name, Razia Khan was raised to be the Crown Prince of Nizam, the most powerful kingdom in Dary...
"HOT" —Maggie Nelson "TIGHT" —Eileen Myles "DEEP" —Michelle TeaIt's 1993 and Paul Polydoris tends bar at the only gay club in a university town thrumming with politics and partying. He studies que...