Health & Fitness - Beauty & Grooming
A preventative medicine physician and staff writer for The Atlantic explains the surprising and unintended effects of our hygiene practices in this informative and entertaining introduction to the new science of skin microbes and ...
The ultimate guide to building confidence in your body, beauty, clothes and life in an era of toxic social media-driven beauty standards. "A self-confidence bible that every woman should read."—Caroline Dooner, author of T...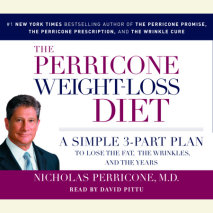 From #1 New York Times bestselling author Nicholas Perricone– respected physician, award-winning research scientist, and trusted expert on health and beauty–comes the biggest breakthrough in weight loss since Atkins.Millions of women and ...