Health & Fitness - Diseases & Conditions - Contagious (incl. Pandemics)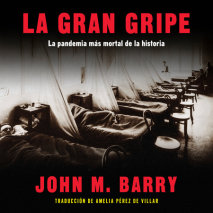 El arma más fuerte contra la pandemia es la verdad. He aquí el relato definitivo de la epidemia de gripe de 1918. Magistral en su amplitud de perspectiva y profundidad de investigación, La gran gripe nos proporciona un modelo pre...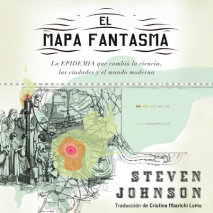 En El mapa fantasma se cuenta la historia de la aterradora epidemia de cólera que envolvió Londres en 1854 y sus dos héroes poco probables: el anestesista doctor John Snow y el afable clérigo, el reverendo Henry Whitehead,...
The true story of the Holland America cruise ship Zaandam, which set sail with a deadly and little-understood stowaway—COVID-19—days before the world shut down in March 2020. This riveting narrative thriller takes readers behind...
The COVID-19 pandemic isn't over. But even as governments around the world try to get it under control, they're also starting to talk about what happens next. How can we prevent another pandemic from killing millions of people and devasta...
Stay safe and stay calm. A New York University microbiologist gives you the knowledge you need to protect yourself from COVID-19 and other common infectious diseases.With the spread of COVID-19, the world has never felt less safe. And with so much ad...
NEW YORK TIMES BESTSELLER • An urgent wake-up call about the future of emerging viruses and a gripping account of the doctors and scientists fighting to protect us, told through the story of the deadly 2013–2014 Ebola epidemic...
In the winter of 1918, at the height of World War I, history's most lethal influenza virus erupted in an army camp in Kansas, moved east with American troops, then exploded, killing as many as 100 million people worldwide. It killed more people in tw...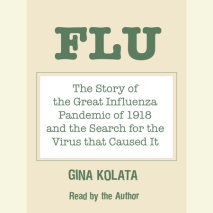 A national bestseller, the fast-paced and gripping account of the Great Flu Epidemic of 1918 from acclaimed science journalist Gina Kolata, now featuring a new epilogue about avian flu.When we think of plagues, we think of AIDS, Ebola, anthrax spores...