Health & Fitness - Diseases & Conditions - Heart
Translated by Marion WieselA profoundly and unexpectedly intimate, deeply affecting summing up of his life so far, from one of the most cherished moral voices of our time.Eighty-two years old, facing emergency heart surgery and his own mortality, Eli...
One of the world's best-selling authors and the pioneering teacher of the benefits of mind body medicine focuses on America's number one health problem: coronary artery disease.        Millions of Americans suf...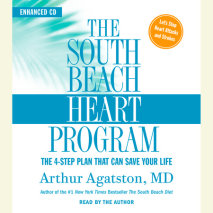 This year more than 1 million Americans will have a heart attack or stroke, making heart disease the leading cause of death in men and women in this country. But thanks to his aggressive prevention approach to treating heart disease, renowned cardiol...