Health & Fitness - Body Cleansing & Detoxification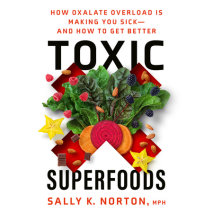 An acclaimed nutrition educator reveals how the foods you're eating to get healthy might be making you sick.   "Sally Norton's well-researched book makes a truly important contribution to the literature in revealing just how mu...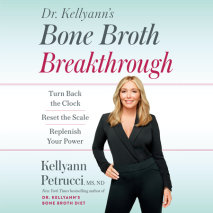 The definitive guide to the healing benefits of bone broth on weight loss, wrinkles, digestion, fatigue, libido, and stress, by the author of the New York Times bestselling Dr. Kellyann's Bone Broth Diet.Bone broth is a metabolism-firing, f...
The New York Times and USA Today bestselling author of Dr. Kellyann's Bone Broth Diet and The 10-Day Belly Slimdown is back with her quickest, most effective plan yet: a detoxifying and nourishing cleanse program that liberates every cell of your bod...
We live in an age of unprecedented flourishing of technology in medicine. So why are we experiencing such epidemic levels of pain, disease, emotional and mental stress, and just plain old poor health—and often at such uncommonly young ages? Sea...
TORCH FAT, LOOK YOUNGER, AND START LOSING YOUR BELLY—IN JUST 14 DAYS!NBC News health and wellness contributor David Zinczenko, the #1 New York Times bestselling author of Zero Sugar Diet, Zero Belly Diet, the Abs D...
Lose up to a pound a day and curb your craving for sweets with delicious recipes and simple, science-based food swaps from David Zinczenko, Good Morning America's health and wellness editor and bestselling author of Zero Belly Diet, Zero B...
NEW YORK TIMES BESTSELLERZero Belly Diet is the revolutionary new plan to turn off your fat genes and help keep you lean for life! Nutrition expert David Zinczenko—the New York Times bestselling author of the Abs Diet series, Eat This, Not That...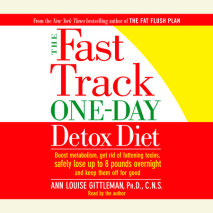 You know how it is. That special event just around the corner and you can't fit into your designer jeans. You need a fool-proof, emergency weight-loss method that really works and works fast. So how do you safely and quickly lose those extra po...